Janalakshmi Financial Services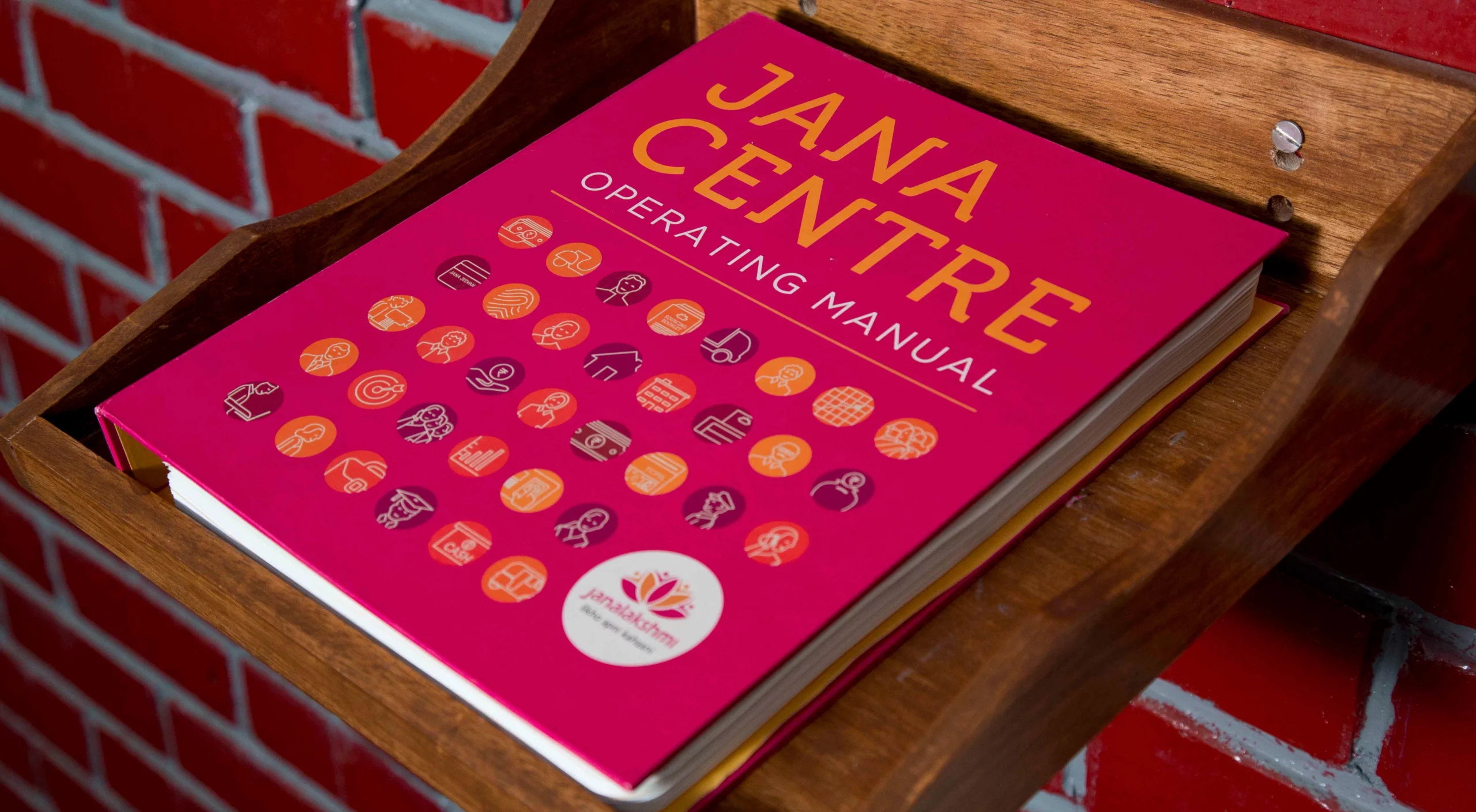 A Foundation for rapid scale-up
SERVICES
Installation
|
Manual
|
Calendar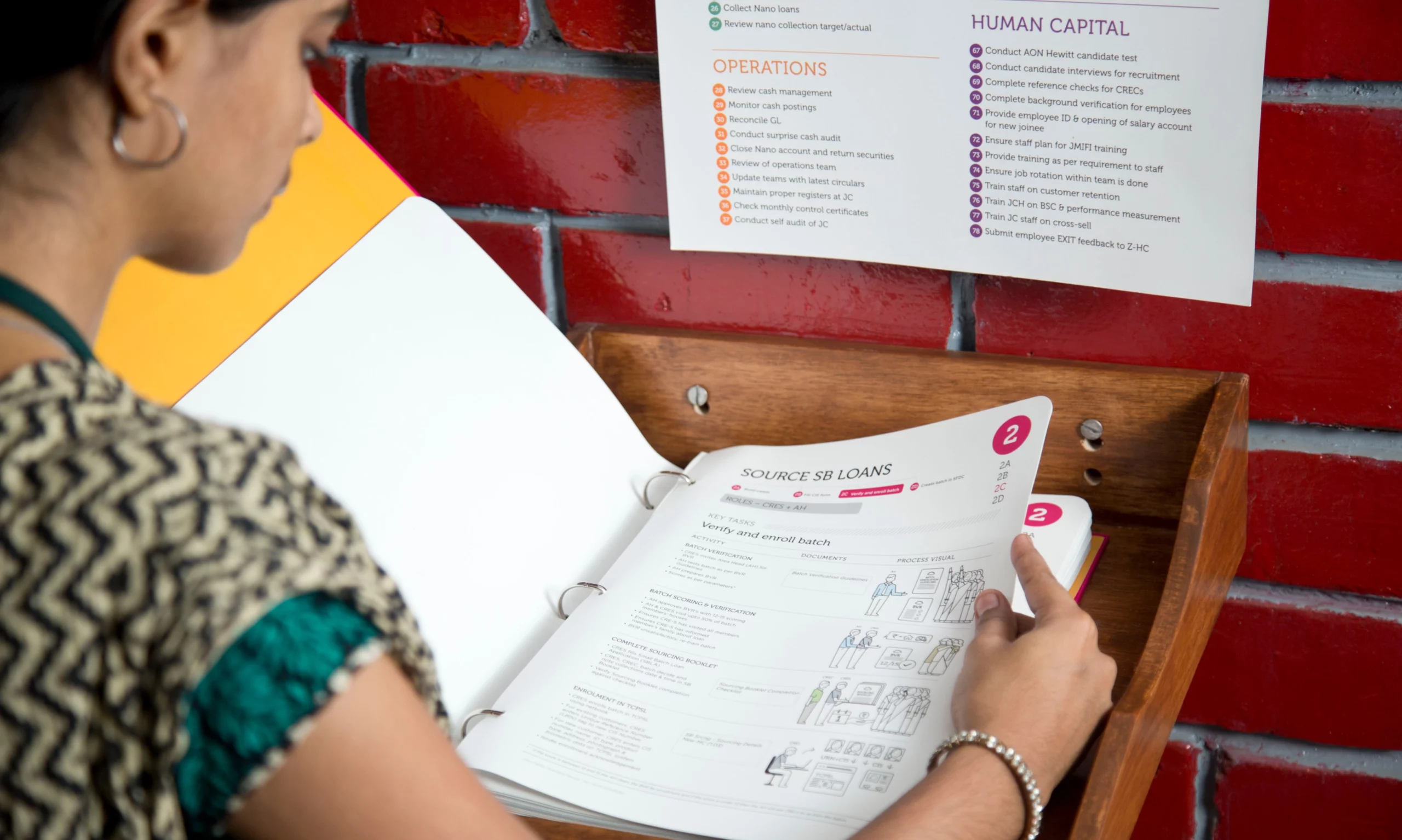 Context
Over the years, our enduring partnership with Janalakshmi Financial Services evolved with strategic and activation engagements as they undertook their journey of transformation. We embarked on a remarkable journey together, crafting a definitive design language and a range of empowering communication collateral.
Branch Operating Manual
The Janalakshmi Branch Operating Manual is the organisation's commitment to providing financial services to those excluded from mainstream banking. Through an innovative system that marries visual guidance with a monthly calendar, we simplified the essential procedures that govern the running of Jana Centres. Our custom-designed visual iconography covering over 80 critical processes, empowered the multi-lingual, low-income, and semi-literate youth who form the backbone of these branches. From role-specific pocket-sized versions to front-line staff, every detail was meticulously crafted to enhance their effectiveness and impact.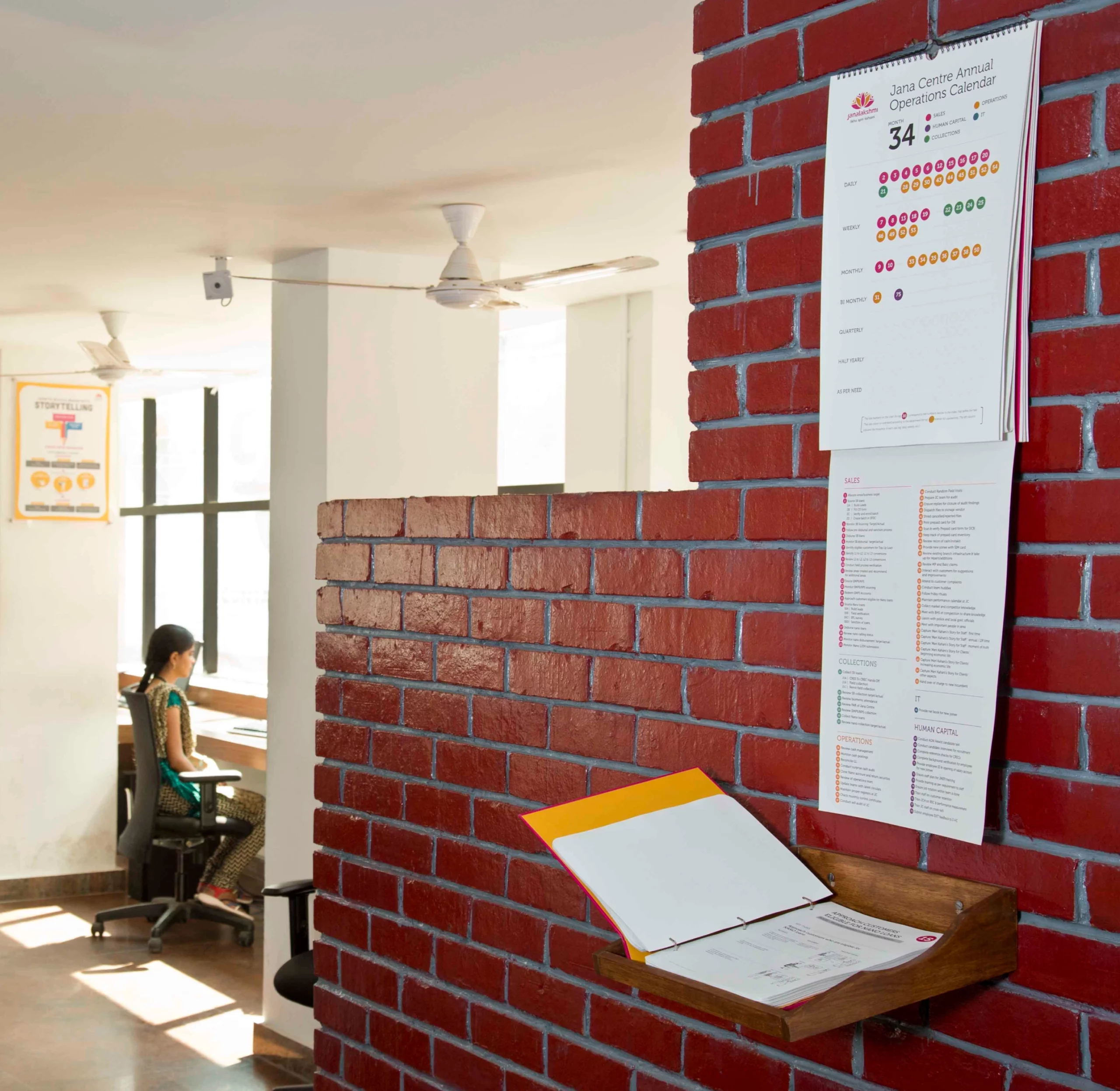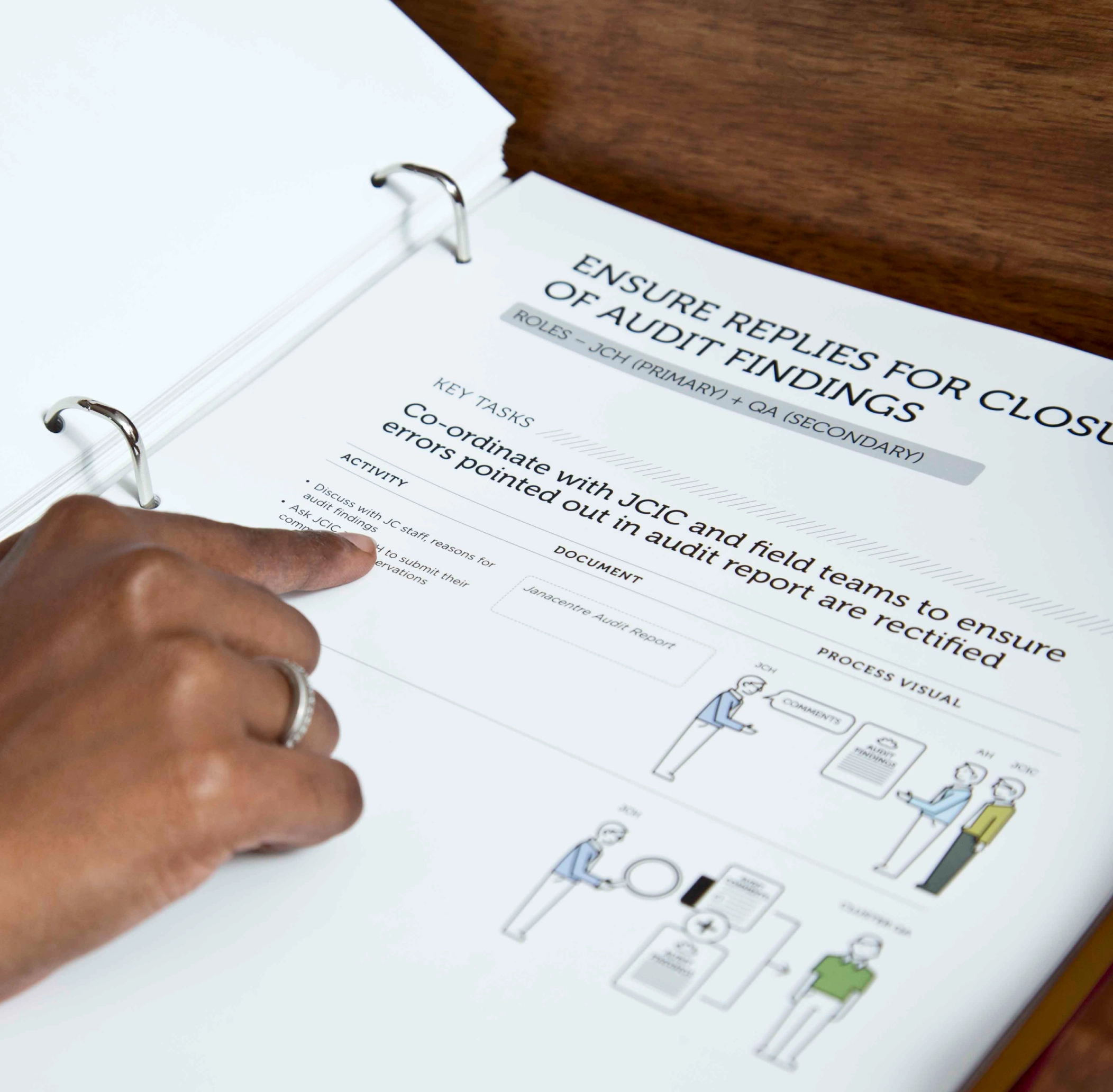 Visual Language that works Nationwide
The signature iconography magnifies its uniqueness and integrates a rich cultural and vernacular context, engaging audiences with warmth and authenticity. In a world cluttered with regulatory complexities, we created a haven of simplicity and clarity, empowering individuals from all walks of life to navigate the landscape of financial services with ease and confidence.
Beyond design, we spearheaded brand initiatives that celebrate the inherent potential within every individual.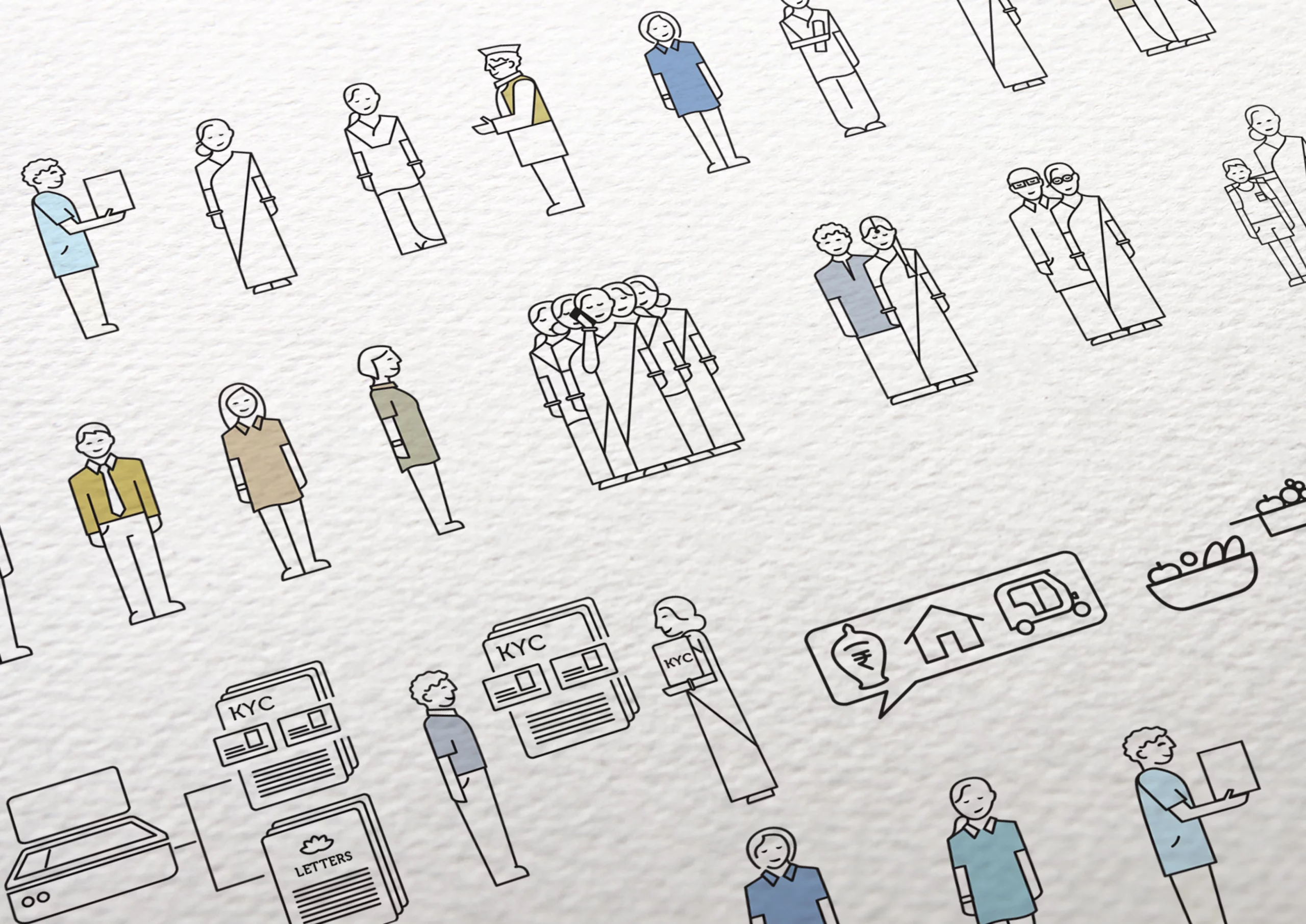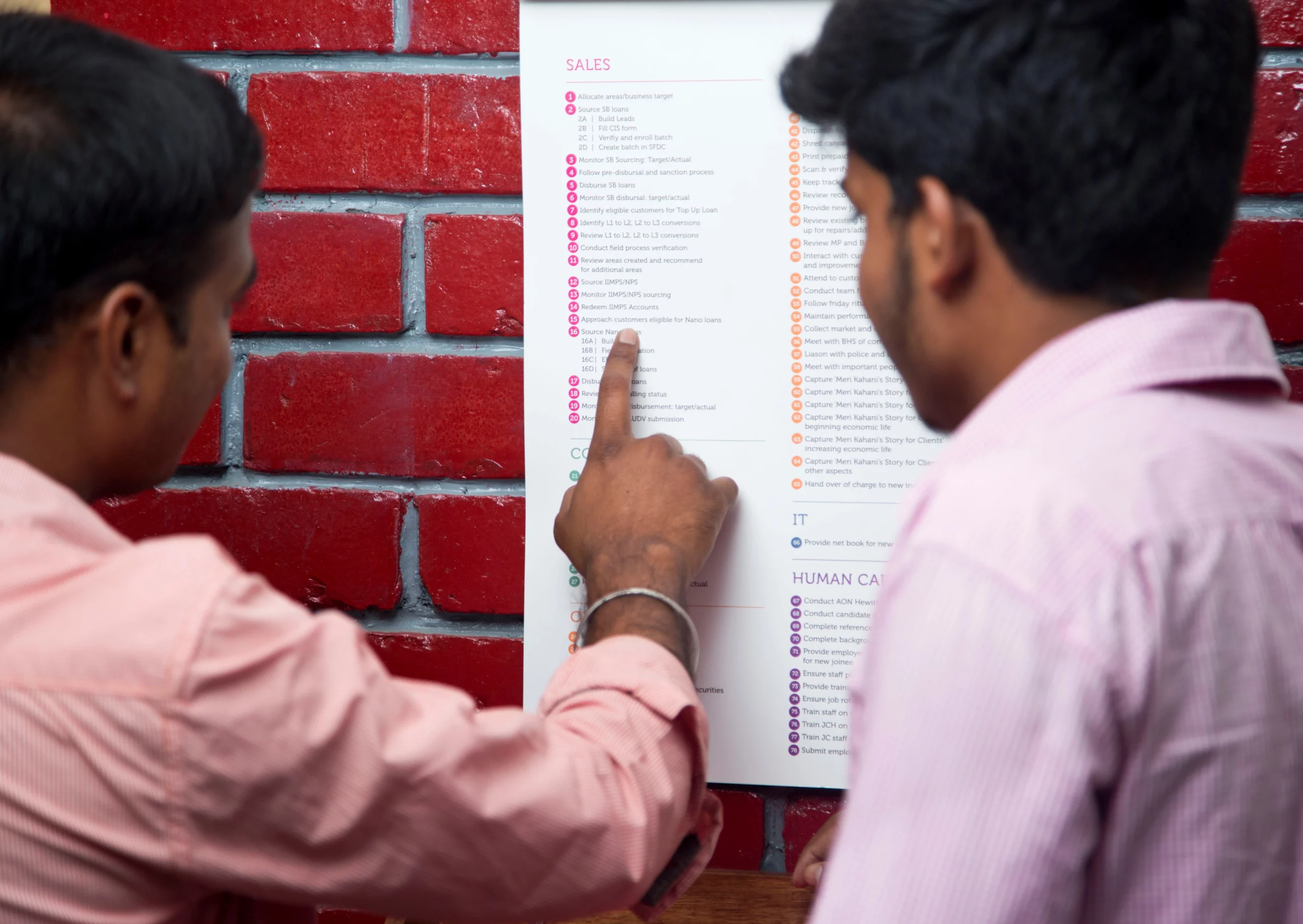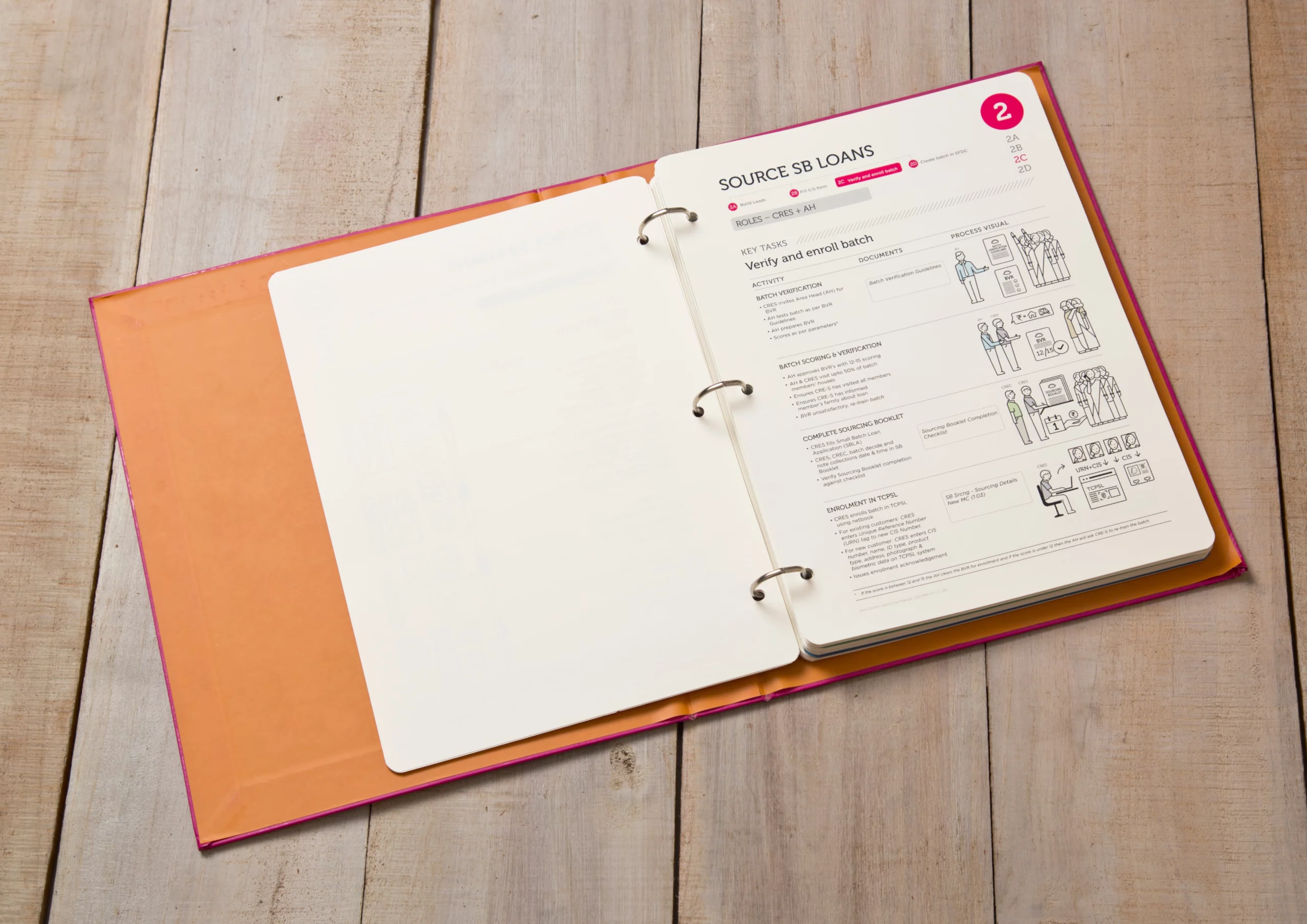 Brand Mantra
Through the philosophy of Likho Apni Kahaani (LAK) or 'Write Your Destiny,' we unlocked a vibrant energy within Janalakshmi's employees and customers. Workshops conducted across the country helped nurture personal narratives, highlighting the advancement and growth that stems from a strong relationship with money. With each session, a powerful ripple effect cascaded through the hearts of individuals, inspiring them to embark on their own unique journeys of financial empowerment.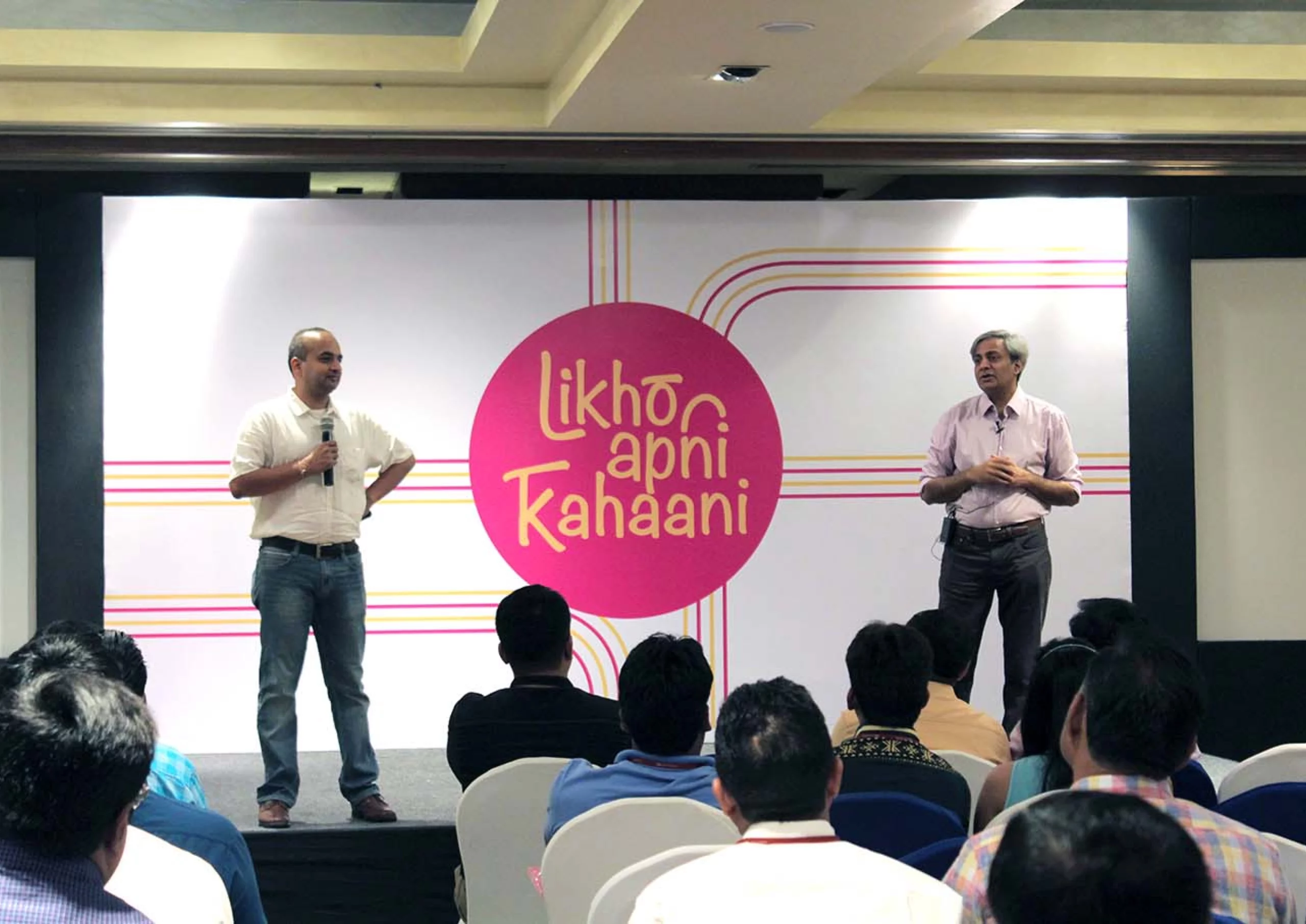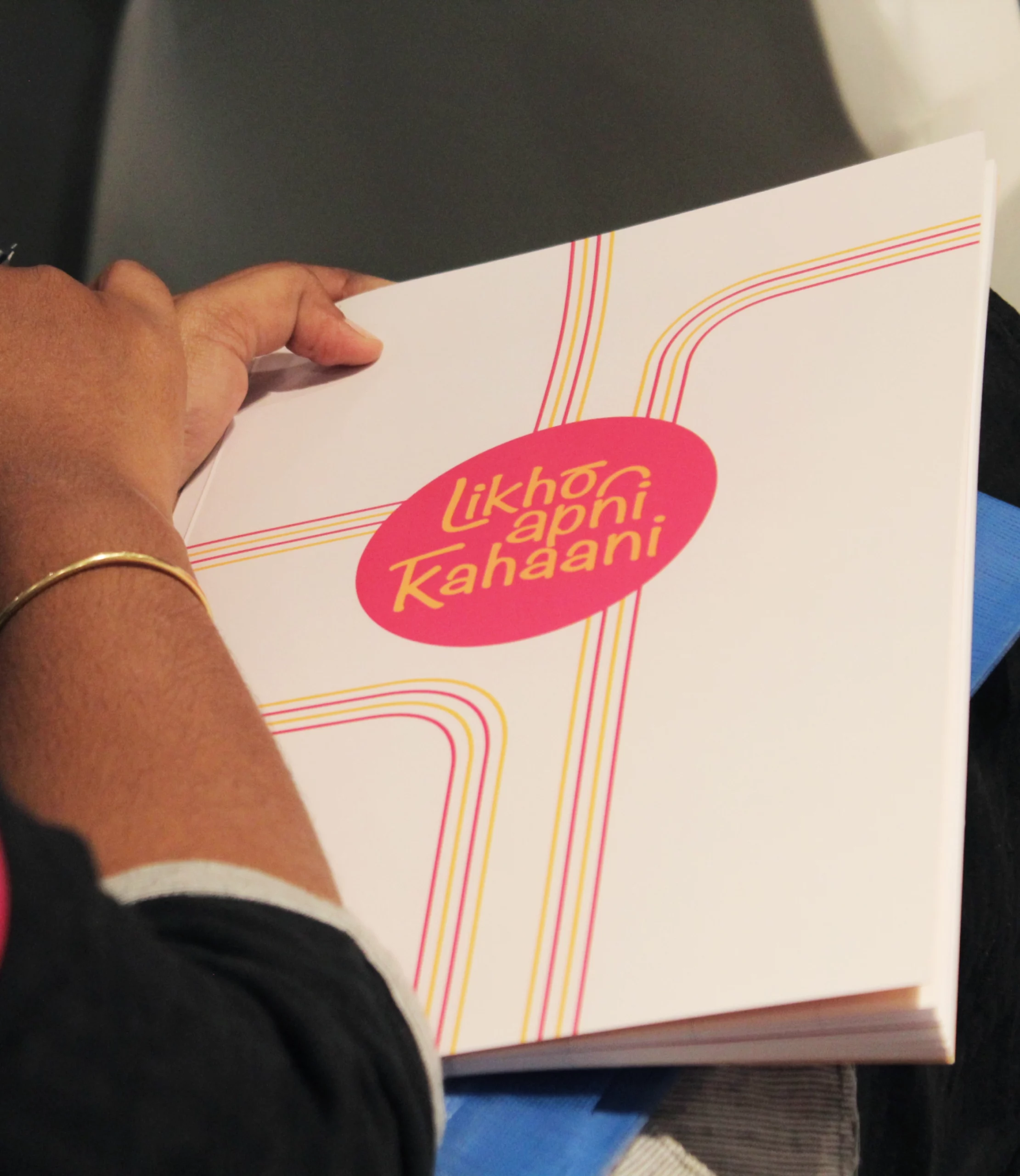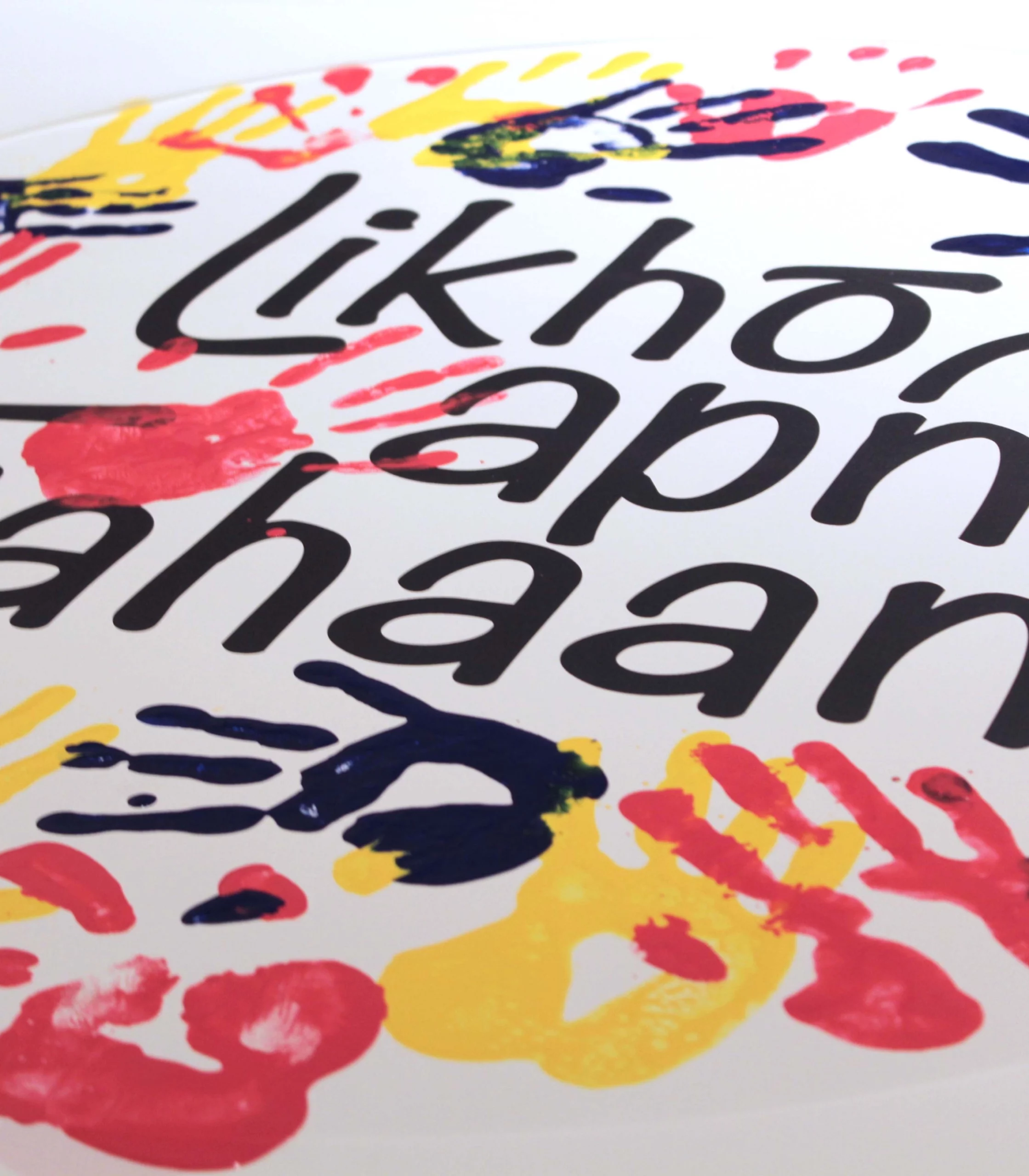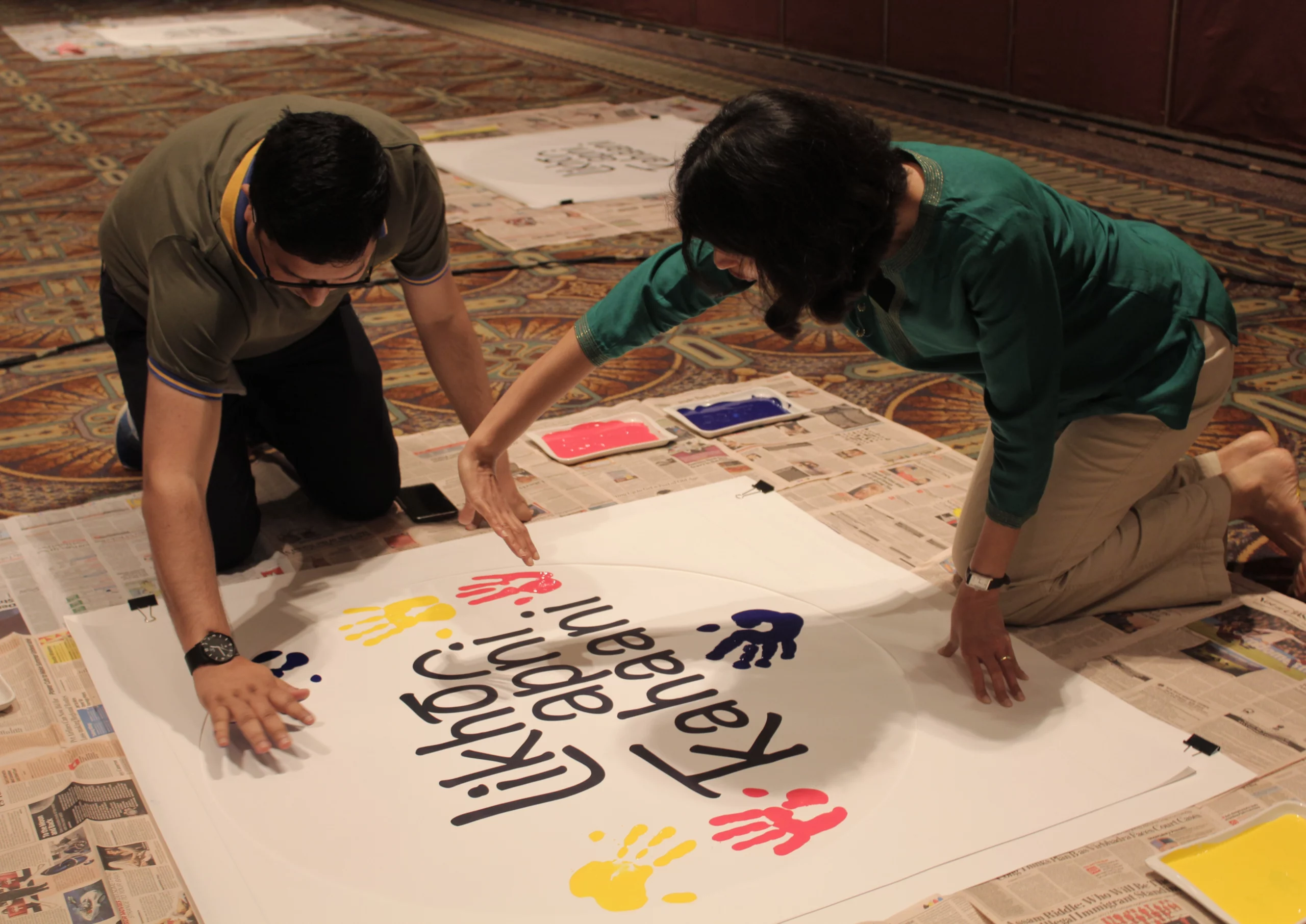 Personal Financial Planning for those who need it the most
Under the banner of Arthika Nakshe, meaning 'roadmap for financial well-being,' the Jana Urban Services for Transformation (JUST) offered a transformative financial advisory program to every Janalakshmi customer. Through observation and engagement, we reimagined these sessions, ensuring consistency, uniformity, and space for meaningful human interaction. Our flipbook design, crafted with simplified visuals and a language-agnostic approach, became the cornerstone of this initiative. It created a seamless flow of information, enabling enterprise owners to navigate complex financial concepts with confidence and clarity.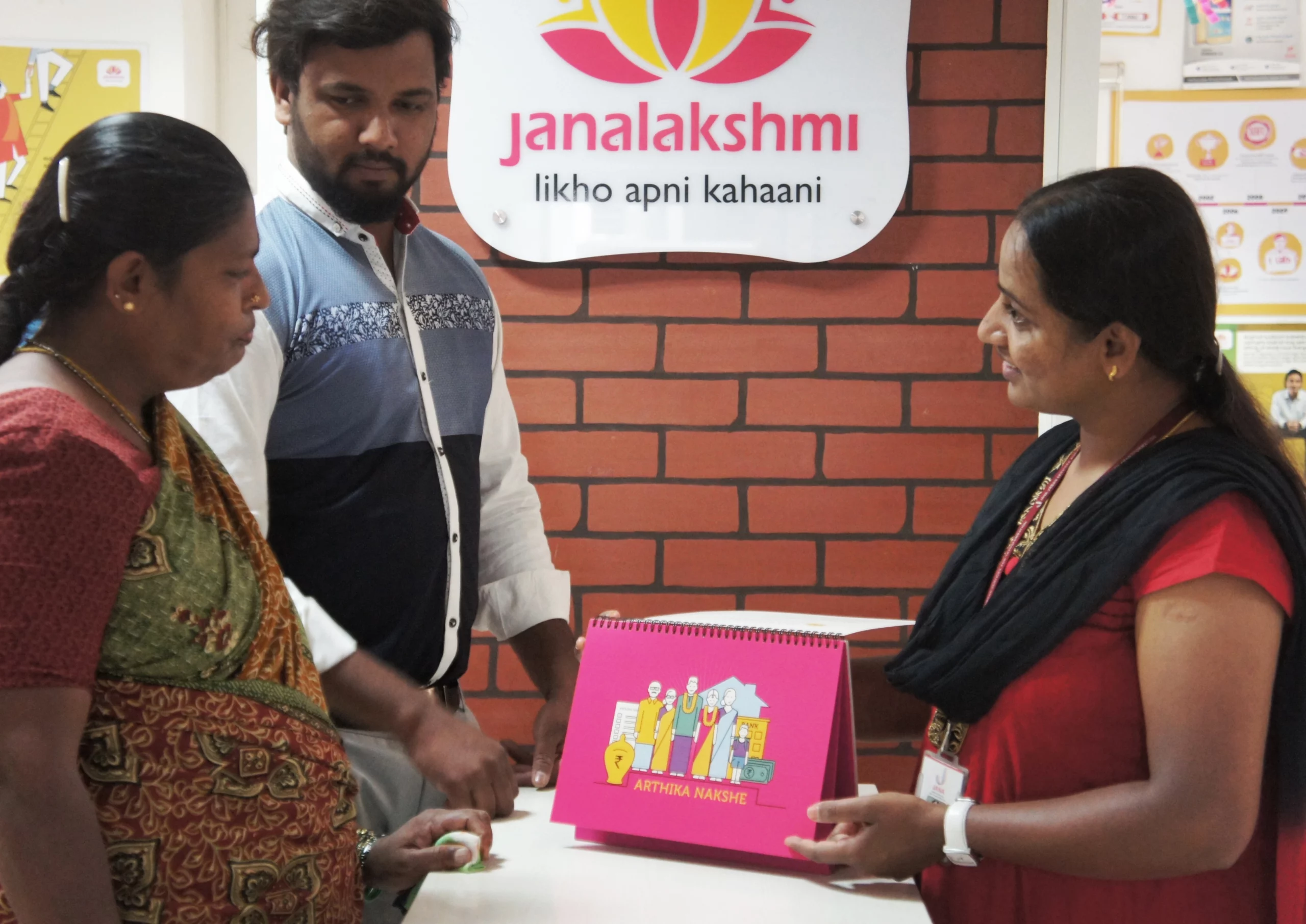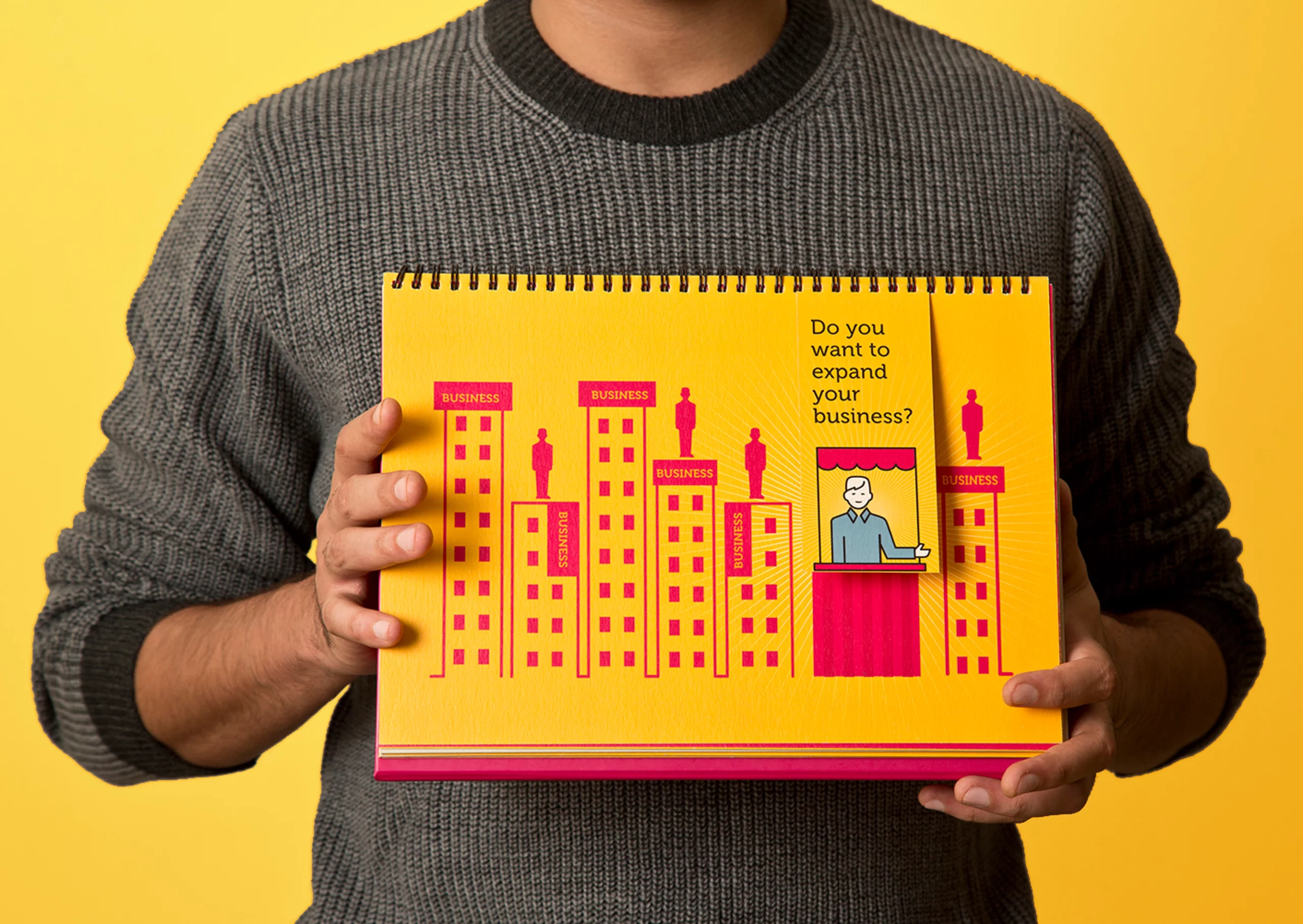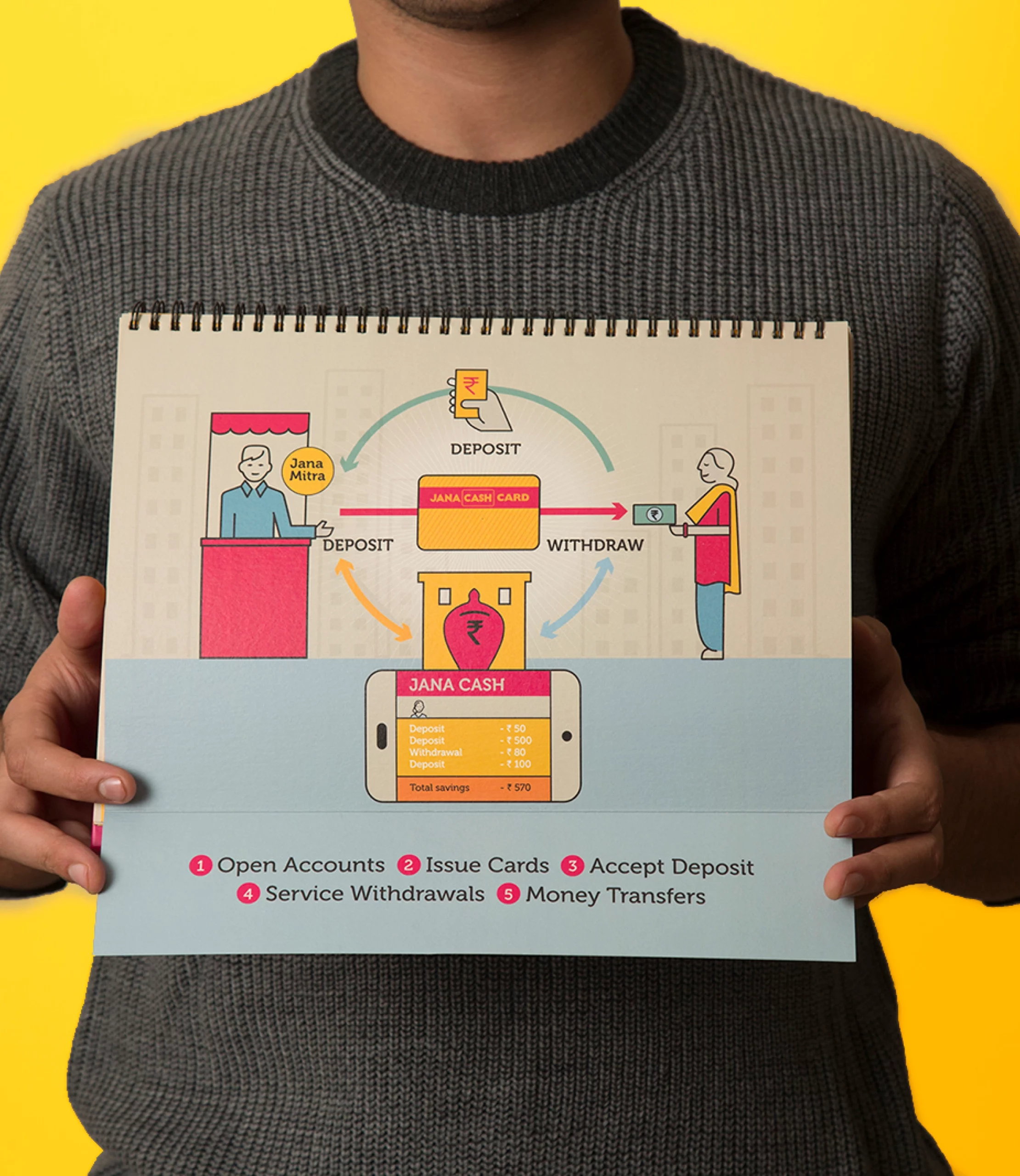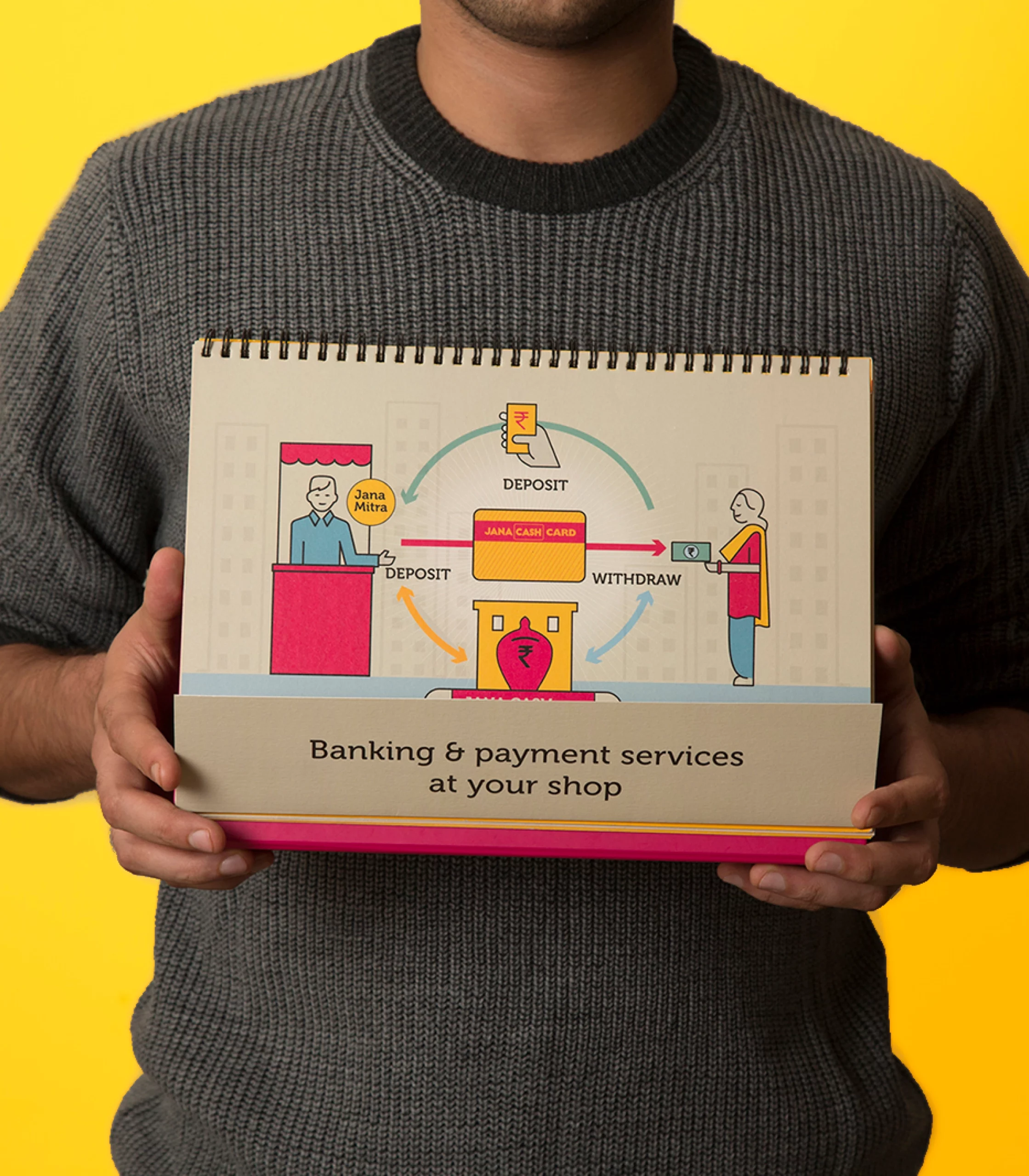 Sales Collateral
Our collaboration extended to sales collaterals that bring the concept of Jana Cash to life. Amidst the chaos of everyday interactions, we crafted a tool that explained its features encouraging traders to become Jana Cash Agents. The Jana Cash flipbook served as a guide, simplifying the complexities of this innovative e-wallet with clarity and grace.
Within the realm of enterprise financial services, we have elevated the interactions between Retail Officers (ROs) and enterprise owners to new heights. Through the engaging flipbook, we have transformed complex financial information into an immersive story, capturing the essence of the product in a succinct and visually engaging manner.
The testimonial from Anand Raman, Consultant, stands as a testament to the exceptional quality of our work, "I would like to put on record my appreciation for the exceptional quality of work you have produced. I've never been part of a creative process that is so rich and satisfying, so thank you!"
In the realm of financial services, the possibilities to illuminate the path to success, simplify complexity, and inspire a brighter future for all, continue to inspire us. Each idea helps unlock the remarkable potential within each individual and craft experiences that empower and transform. The landscape of financial inclusivity beckons, one innovative design at a time.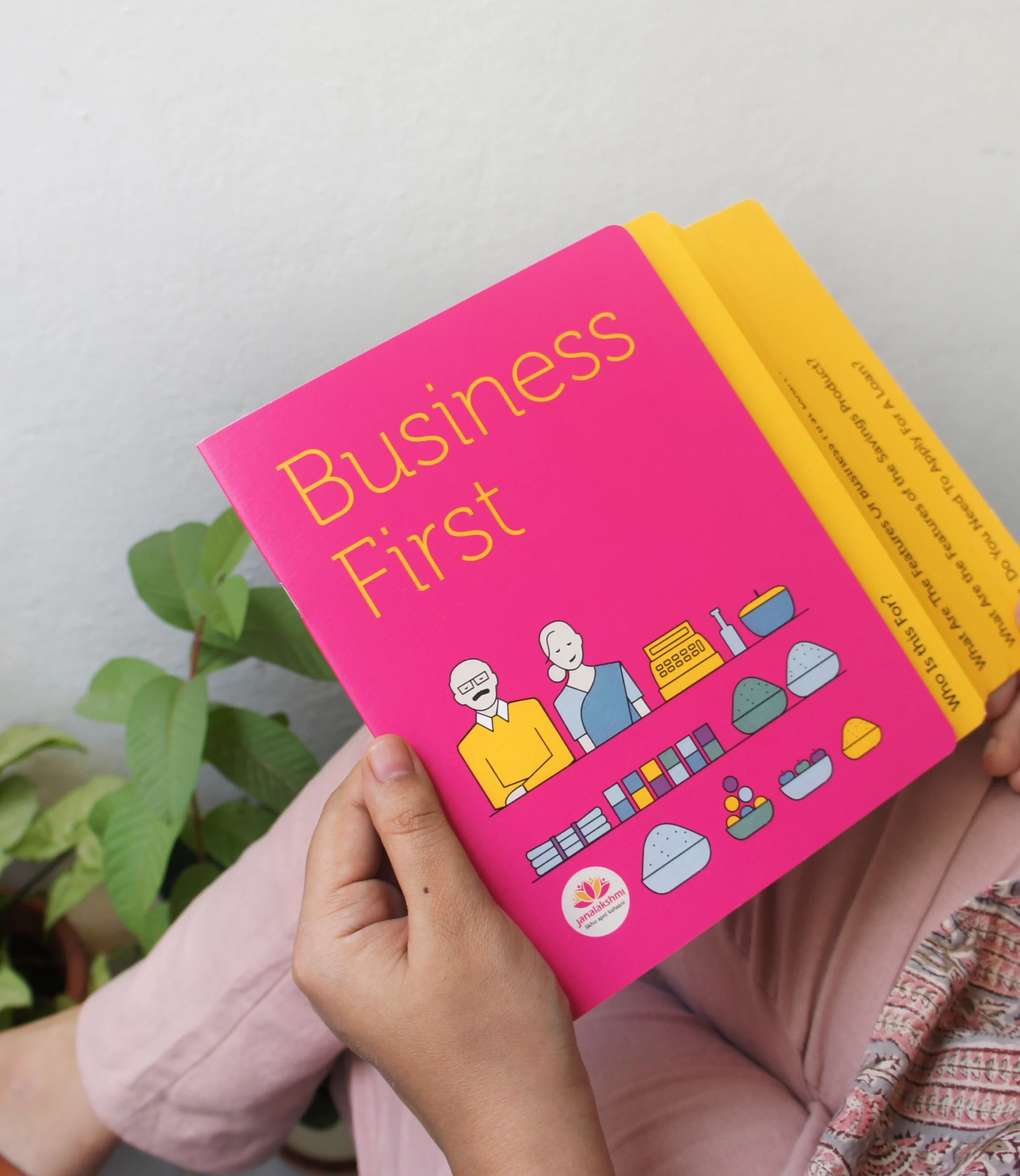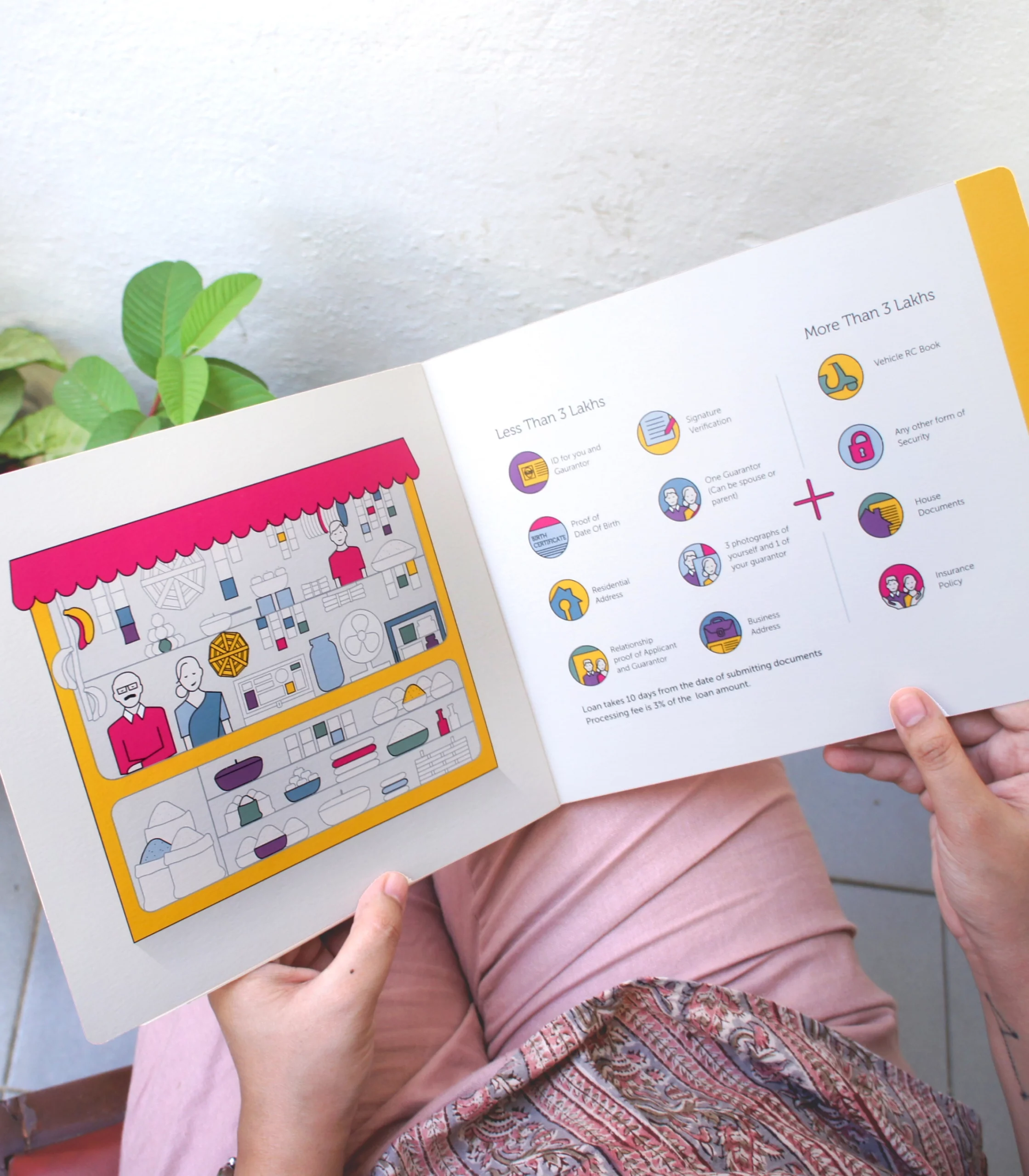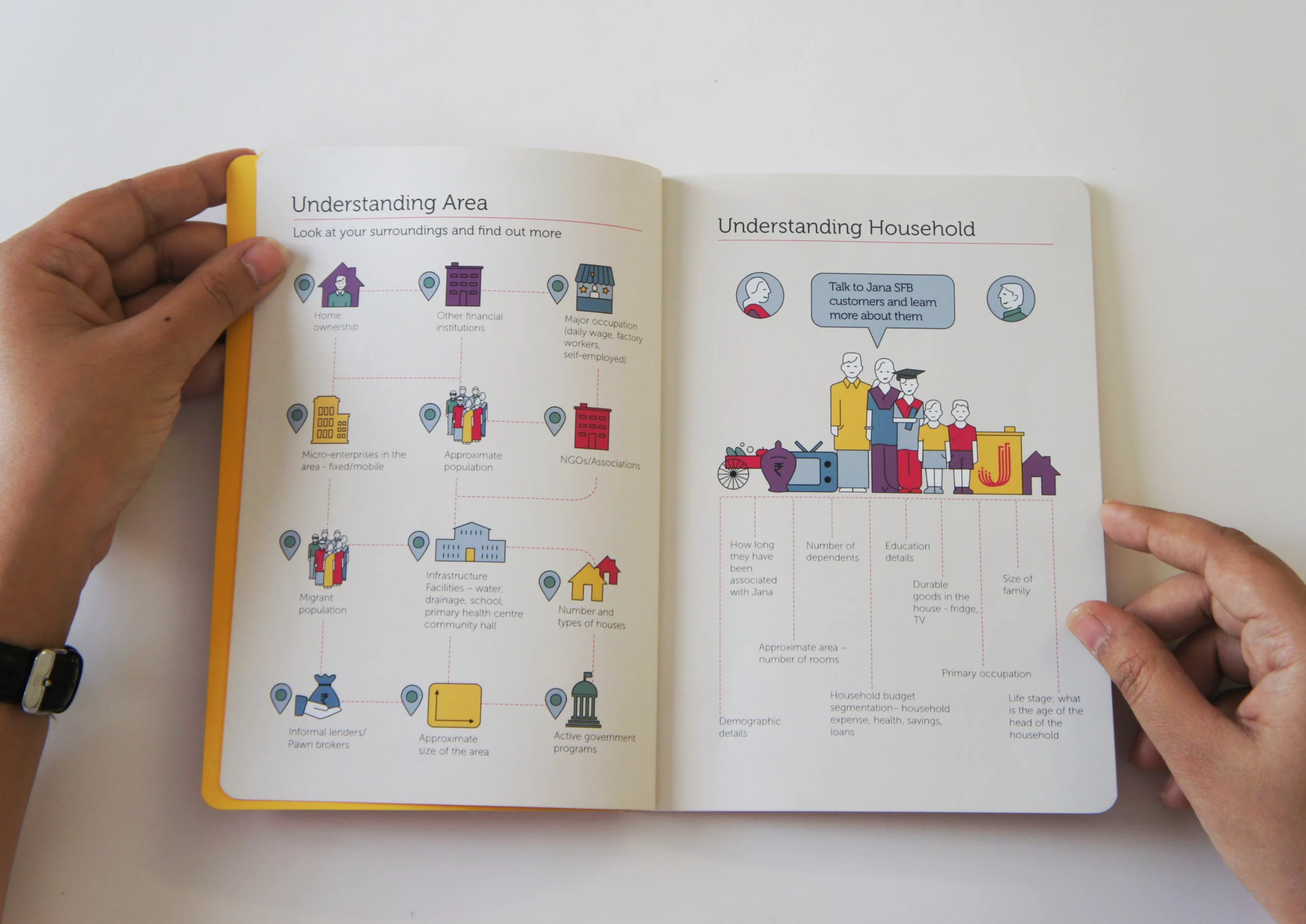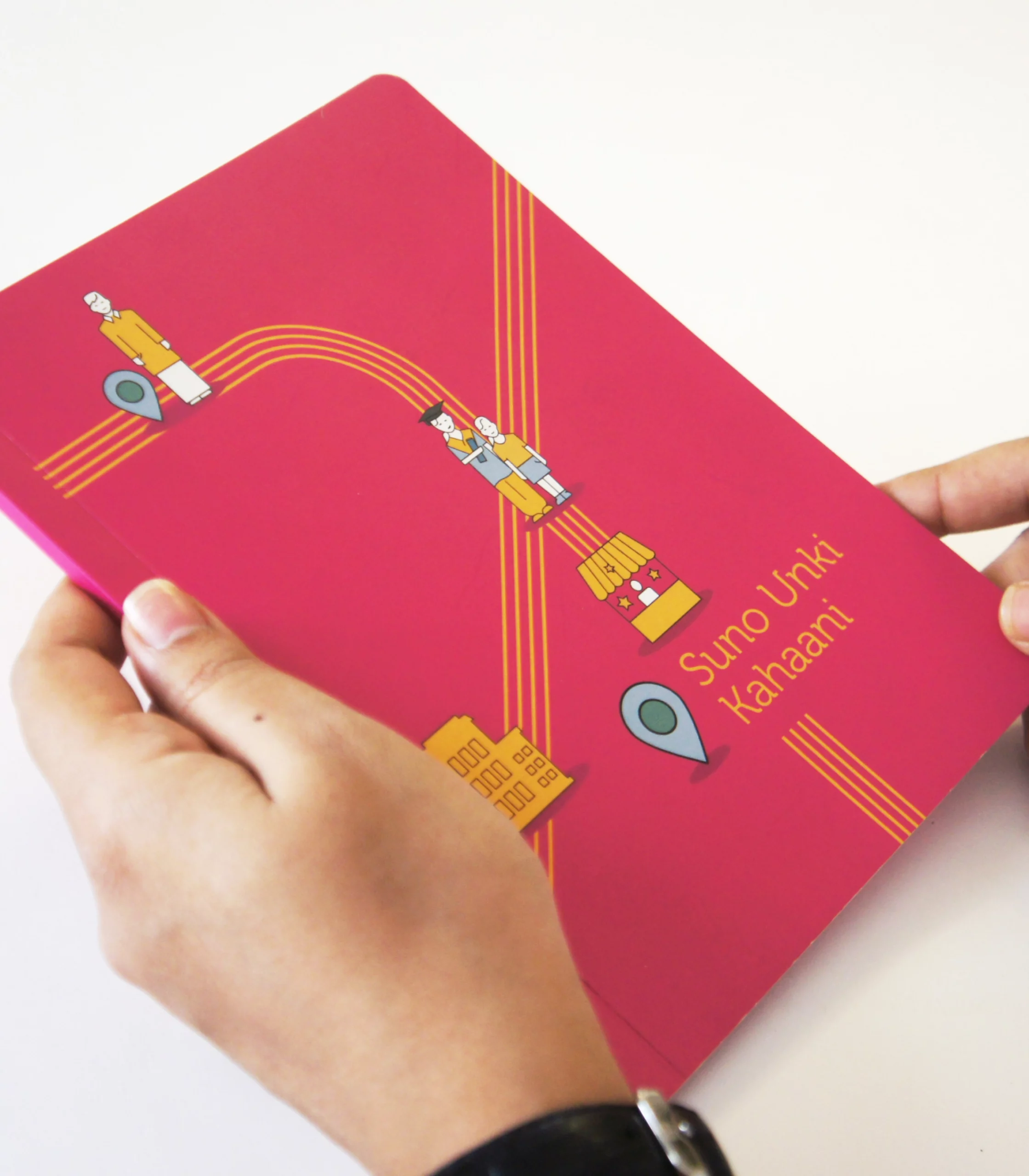 TESTIMONIAL
The thing that has always struck me is, besides being extremely creative, I think, what Cracker & Rush bring to the table is the amount of patience… but also, the willingness to iterate results, recognising all along that it is not a 'once and done' kind of approach, but it is 'let's look at it, let's improve on it, and yet again, improve on it.' It's a wonderful relationship, it's a relationship based a lot on trust.
K S RAMDAS
MD & CEO
Jana Urban Foundation
One of the things Cracker & Rush does really well is take a very complex idea and simplify it and also bring in a very elegant and clean design language which the user doesn't realise how complicated it could have been.
ARUNA VENKATACHALAM
Head, Chairman's Office
Jana Group